How Much Can I Afford for a New Car
How Much Can I Afford?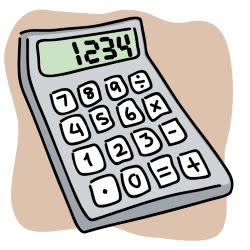 Financial experts offer wildly different advice on how much you should spend on a car. One school of thought holds that all your automotive expenses (gas, insurance, car payments) should not exceed 20 percent of your pretax monthly income. Other experts say you should find a car that costs roughly half of your annual take-home pay. Then some frugal personal-finance gurus say you should spend between 10 and 15 percent of your yearly income on a car purchase. Pretax, post-tax, annual income: Where to begin? What is the right amount?
The 15 Percent Car Payment
Our short answer is that your car payment should be no more than 15 percent of your monthly take-home pay. If you're leasing, it should be no more than 10 percent. But those figures don't capture the entire picture of what you will be spending. You should plan on about another 8 percent of take-home pay for two other vital expenses: fuel and insurance—more about that in a minute.
Calculate Your Car-Buying Budget
First, take a few minutes to think about your finances, starting with your paycheck. What is your pay after taxes? Write down that amount. What's left after you account for rent/mortgage, bills, food, savings, and entertainment? New cars have gotten more expensive over the years, and our salaries haven't kept up. What you have to spend might be less than 15 percent of your take-home pay. In any case, you now know what you can afford to spend. Now you can visit our New Vehicle Inventory page to see what you like. If you don't like the vehicles or the price range, consider buying a used vehicle or a Toyota Certified Used Vehicle. You also could lease a new car. Both options will allow you to get a more excellent or better-optioned vehicle for less money.
An Average New-Car Buyer's Scenario To make this budgeting less abstract, let's look at a real-world example. The median U.S. household income in 2018 was $61,372, according to the U.S. Census Bureau. After taxes, this would translate to a monthly income of about $5,114 for a car buyer whom we'll call "Bob." If we follow our 15 percent rule, Bob would have a monthly car budget of $767. Bob is an average guy. He's found a new car that costs $35,000, which is the average original vehicle price in 2018. He's making the average 10 percent down payment: $3,500. His monthly car payment will be $594 because he's opted for the average car loan, which will take 60 months at 5% interest to pay off. Does $3,500 down and $594 a month sound expensive? Just wait: We haven't yet factored in those fuel and insurance costs, which is something many buyers fail to do when they're setting their monthly car budget. Also, better credit or a longer-term could lower your payment; even more, there are many scenarios to consider.
Other Things to Consider
Gas, insurance, sales taxes, cost of ownership, i.e., oil change, tires, and maintenance, are other things to consider when purchasing a new vehicle. Once you have your budget set, make sure to match it with a car that best suits you and your budget.
Sales Hours
877-481-0739
| | |
| --- | --- |
| Monday | 8:00 am - 5:00 pm |
| Tuesday | 8:00 am - 5:00 pm |
| Wednesday | 8:00 am - 5:00 pm |
| Thursday | 8:00 am - 5:00 pm |
| Friday | 8:00 am - 5:00 pm |
| Saturday | 8:00 am - 5:00 pm |
| Sunday | Closed |
Sales
Steve Green
Sales
573-785-6484
Lorenzo Sandlin
Sales
573-785-6484