Purchase Your Next Vehicle Online
Purchase Your Next Vehicle Online
Times are changing around car dealerships, as Covid drives revolutionary changes in the car-buying process. You can complete much of the car-buying process without ever stepping foot inside the dealership.For the final paperwork Toyota Financial services allows you to e-Sign all documents and can be approved in minutes.
Pick your vehicle and contact us.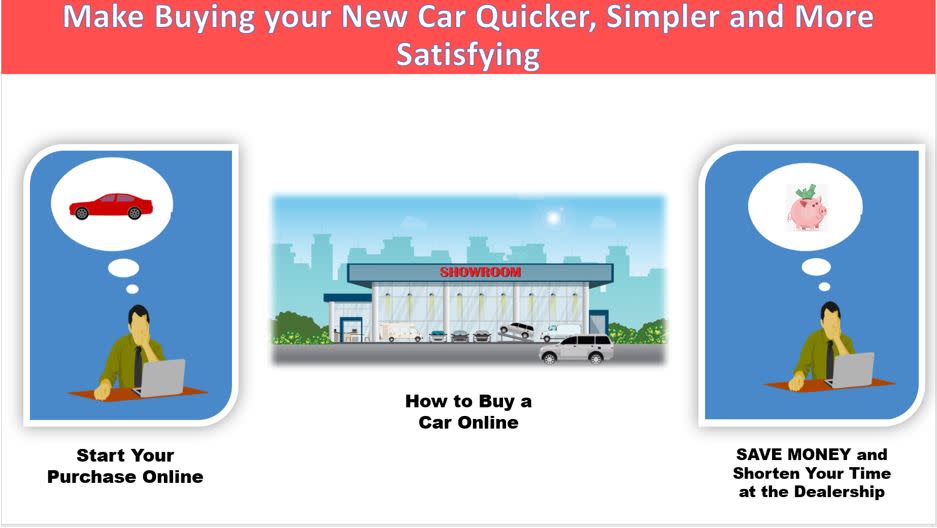 Fill out the Finance Application
See what your curent vehicle is worth
How to Buy a Car Online
1) Set a Budget
Before you start the online buying process, there are some tasks you need to take care of. First on that list is setting a budget. Without knowing how much you can spend, it's hard to know what cars and trucks should be on your shopping list. Our "How much Your Afford when Buying a Car" can help you determine the coverages you need.
Your car-buying budget should not only be thought of as your monthly payment. Instead, you'll want to consider the total cost of the car, including the total cost of interest you'll pay over the term of your loan. You also need to consider all of the other costs of fuel, maintenance, insurance etc...
2) Get Preapproved for a Loan
Smart consumers know never to approach a local dealership, whether in person or online, without having a preapproved financing deal in hand. Not only does getting a preapproved loan help you set a reasonable price range, but it also gives dealers a benchmark deal they must beat if they want to be the ones providing the financing for your new or used car.
It's easy to get a preapproved financing deal online. Just complete our online finance application by clicking here. It's free, quick, and easy.
3) Find the Right Model
Some buyers know exactly what car they want, right down to the color and trim, before they even think about starting to shop. Others have no idea what they want and need some guidance to find a vehicle that fits their needs and budget. Ask yourself am I looking for Value, Sport, Luxury or a combination of these. Our inventory search allows many ways you can filter your search, you to search by New, Certifed Preowned, Used, Price, MPG, model ect. We also have Lifetime Warranty on top of Toyota's great waranty.
If you are looking for value start looking at LE models, Sport look at the "S" and Luxury at the "XLE" Search our inventory with the helpful links below.
4) Check for Car Deals
If dealers aren't meeting an automaker's expectations, need to hit monthend objectives or the vehicle is reaching the end of its product cycle, there may be a money-saving incentive available to boost sales.
Shoppers looking for either new vehicles or certified pre-owned cars should check to see if there are any available from Toyota on the models they are considering. You can save thousands if you're able to take advantage of a cash rebate, low-interest financing offer, or subsidized lease deal. Cash back deals (or rebates) effectively lower the car price, while low-interest financing deals reduce or eliminate the interest on a car loan. Lease deals lower the amount due at signing or make each monthly payment smaller.
Toyota and Toyota Financial and has some great incentives, Check them out.
5) Search the Inventory
Not long ago, you needed to hop in your car and drive from dealer to dealer to see what was on their lots. Now, customers can look online to check the inventory of both new and used cars at dealerships far and wide.
With new car or truck purchases, you should talk to Baldwin Toyota even if the specific model you're considering is not in stock. One may be arriving in an upcoming delivery, and we frequently trade stock with other dealers when buyers want specific models, colors, or features.
Shopping online for a vehicle at Baldwin Toyota is easy just click here.
6) Chat or text Online with Internet Sales Team
The next step in an online vehicle purchase is to email or chat with our Internet sales team. We assign experienced people to this department, as they know that consumers buying online now especially with Covid-19 tend to be more knowledgeable and savvier than those walking through the front door. Your initial conversations will be focused on the kind of vehicle you want, whether we have it, or whether we can get it. They may ask you about financing and trade-ins.
If you are looking at a used car, ask us to provide a copy of its vehicle history report so you can see its accident, repair, title, and registration history.
The negotiation process will can happen through email and you'll have a written copy of everything that was offered, plus time to fully evaluate any offers before you respond. You're not limited to business hours, and there's no pressure to get the deal done.
One great benefit of negotiating online is that most emotions are taken out of the deal. It can be easy to forget that car buying is just a business transaction. While it's fine that you're trying for the lowest price you can get, it's also okay for the dealer to make a reasonable profit. We strive to be 100% transparent in our negotiations.
If all goes well in the online negotiation process, you'll have a deal in place, so very little needs to be done at the dealership. You'll just need to get a final appraisal on your trade-in, take a test drive, and sign documents. If you decide to finance with Toyota Financial, all the paperwork can be done from the confort of your home.
7) Take a Test Drive
Test driving a car is an important part of finding the right one. Click here for several things you need to keep in mind when taking one out for a spin. If you want, we will be glad to bring the vehicle to your home.
You can try the vehicle you are considering, from the comfort of your own driveway. Our Certified Product Specialists can provide you with a full product demonstration and test drive helping you determine the perfect vehicle match for your lifestyle, or we can even do a virtual test drive on facetime or any other app you a comfortable with, just let us know.
8) Finish Up at the Dealership or Get the Car Delivered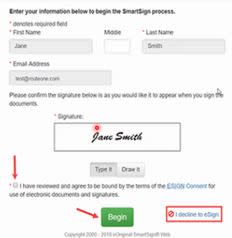 You can complete much of the car-buying process without ever stepping foot inside the dealership.
In most cases, you'll still have to visit the dealership to complete the sale. You should have a nearly complete deal in hand from your online negotiations, with a set out-the-door sales price that includes all fees and taxes and financing either through your preapproved auto loan offer or the dealership's finance department. We can work with your comfort level and even complete the transaction at your home but just want to let you know if you make an appointment, we keep a very clean dealership. Click here to see what you should have ready when buying a new vehicle.
While you are signing the paperwork, we will ask you about additional products available, such as extended warranties, protection products, or gap insurance. Some of these products may right for you.
Toyota Financial services allows you to e-Sign all documents and can be approved in minutes.
Sales Hours
877-481-0739
| | |
| --- | --- |
| Monday | 8:00 am - 5:00 pm |
| Tuesday | 8:00 am - 5:00 pm |
| Wednesday | 8:00 am - 5:00 pm |
| Thursday | 8:00 am - 5:00 pm |
| Friday | 8:00 am - 5:00 pm |
| Saturday | 8:00 am - 5:00 pm |
| Sunday | Closed |
Sales
Steve Green
Sales
573-785-6484
Lorenzo Sandlin
Sales
573-785-6484