Test Drive Tips and Tricks to Help You Find the Best Car
Test Drive Tips and Tricks to Help You Find the Best Car
Test driving a car is an important part of finding the right one, here are a few things you need to keep in mind when taking one out for a spin.
If you want, we will be glad to bring the vehicle to your home. You can try the vehicle you are considering, from the comfort of your own driveway. Our Certified Product Specialists will provide you with a full product demonstration and test drive helping you determine the perfect vehicle match for your lifestyle. or we can even do a virtual test drive on facetime or any other app you a comfortable with, just let us know.
Want to purchase the vehicle you try? No problem, our Specialists can also help provide you with at home vehicle appraisals for your trade in's and get you Pre-Approved for an Auto Loan. Time is precious, let us help you make the most of it by bring you an all new shopping experience for the next generation.
For the final paperwork Toyota Finacial Services allows you to e-Sighn all documents and can be approved in minutes.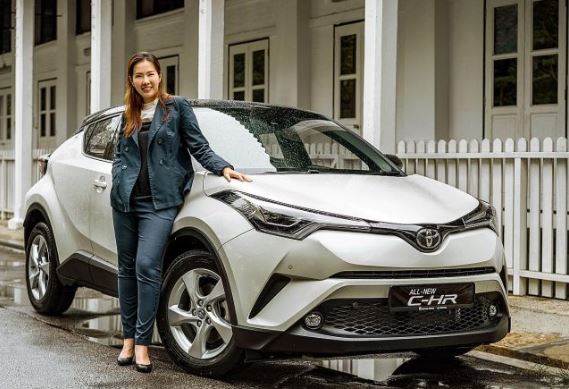 When shopping for a car, the test drive is one of the most important aspects of picking the right one, and the most fun. It gives you a chance to experience the car first hand. To envision what your day-to-day life would be like if you owned that car.
All the excitement of looking for a car is so intoxicating. You go to take it out for a spin and envision your new life as the owner of that car. You energetically step inside and are caught up in all of its shiny, new features. You head off on the road taking it all in. But then it's over in a flash and you realize that you were so caught up in how new everything was that you didn't actually pay attention to the important things.
Your overzealous friend may be doing more harm than good!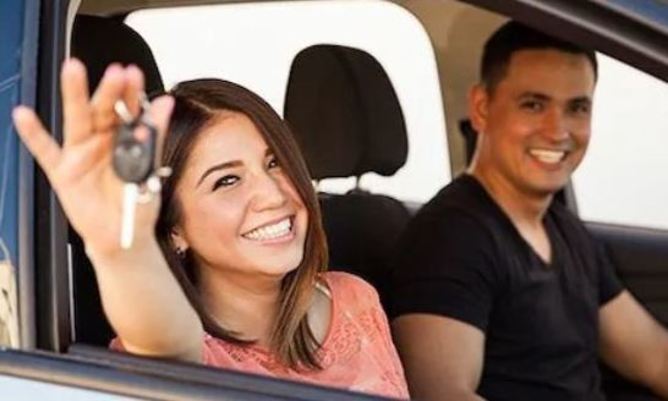 Test Drive Tips
Test Drive Tip #1: Get Rid of Distractions
Most dealers and online used car salespeople will let you test-drive the car alone. Having your spouse or significant other with you is ok, but you may want to test drive by yourself if possible.
The salesperson may let you go along but its best if they attend for liability concerns. Just ask them not to be salesy on the ride.
If you are allowed to test drive a vehicle alone, ask a dealer if their insurance policy covers accidents that happen when a customer is driving one of their vehicles.
Test Drive Tip #2: Focus on Driving
Before driving a car that is unfamiliar to you, ask the car salesperson who is helping you to explain how the car is operated. Ask where the turn signals are and if there is anything unusual about how the cars transmission system operates. If you are interested in a car's navigation system, radio, stereo, or how to use a car's convertible top, ask for a demonstration before you test drive. Focus on driving when taking a potential vehicle for a test drive.
Test Drive Tip #3: Get Comfortable and Mimic your Normal Driving
Drive on roads that mimic your normal driving activity. For example, if you have a long commute on an interstate highway every day, it would probably be a good idea to test drive potential vehicles on a nearby stretch of interstate. Drive a route that will allow you to experience how the car handles high speeds, stop and go traffic, inclines, declines, and bumpy roads.
Once you get inside the car, take some time to get situated. Adjust the seat and the mirrors. Get familiar with the radio dials, the steering wheel, and where everything is located. A car that you are purchasing should fit like a glove. If it feels stiff or tense to drive in it, it's not the one for you. Where is your phone going and is it hands free? What about the center console does it have room for a purse or note pad?
A car that you are purchasing should fit like a glove. If it feels stiff or tense to drive in it, it's not the one for you.
Test Drive Tip #4: Consider the Size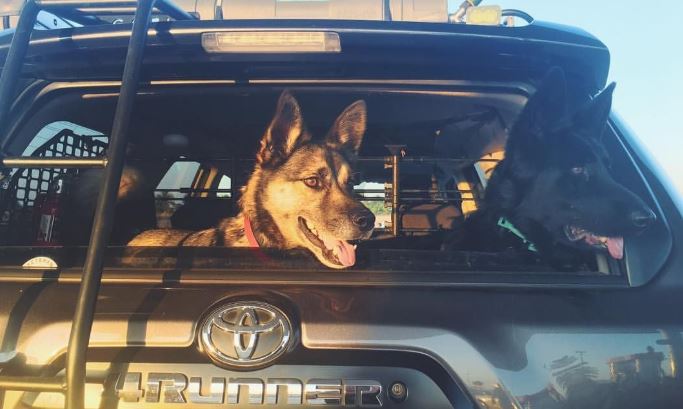 When you're test driving your dream car, a huge thing to remember is the size. How big is the interior? How many people can you fit inside? Is it going to fit in your garage?

If you have 4 kids and 2 golden retrievers, chances are that a mini cooper isn't going to work for you, no matter how cool you might think it is. Keep these factors in your mind when taking the test drive.
Try to imagine how your pets are going to fit during your test drive
Test Drive Tip #5: How Does It Ride
This is another very important fact. You need to make sure that the car drives well and that you enjoy driving it. Consider the maneuverability of the car. Can you easily get it in and out of tight spaces? How about the visibility. Can you easily see out of all the mirrors and from every angle?
There are a couple of key things that you should pay attention to when test driving a vehicle: how smoothly the car accelerates, how easily the car is to steer, how the car handles bumps or stretches of rough road, visibility, and comfort.
Keep these 5 tips in mind when test driving your next car
Don't get distracted by the excitement of purchasing a car. Keep a level head and be on the lookout for any red flags. This will help you get the most out of your experience and find the car that's right for you. Because that's really what it all comes down to. Finding a car that is perfect for you and your needs.
For the final paperwork
Toyota Finacial services allows you to e-Sighn all documents and can be approved in minutes.
Sales Hours
877-481-0739
| | |
| --- | --- |
| Monday | 8:00 am - 5:00 pm |
| Tuesday | 8:00 am - 5:00 pm |
| Wednesday | 8:00 am - 5:00 pm |
| Thursday | 8:00 am - 5:00 pm |
| Friday | 8:00 am - 5:00 pm |
| Saturday | 8:00 am - 5:00 pm |
| Sunday | Closed |
Sales
Steve Green
Sales
573-785-6484
Lorenzo Sandlin
Sales
573-785-6484