What to Have Ready When Buying a Car
What to Have Ready When Buying a Car
How exciting is it to walk into Baldwin Toyota and drive out in a new car? That excitement can dwindle, though, if you don't have the right paperwork and information with you. Gathering all the documents you need to buy a new car can put you in the fast lane at the dealership. We also can do about 70% of the process prior to the purchase using our website and email. We can even deliver the vehicle to your home.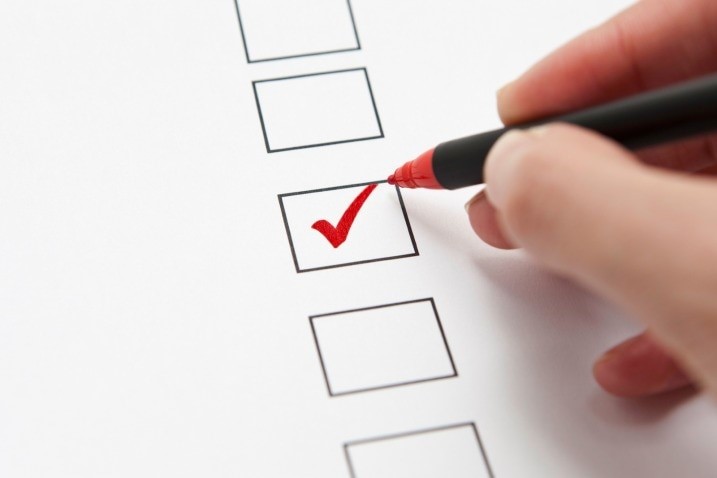 Buying a New Car? Have Ready These Things
This checklist can help you gather everything you'll need to buy a new vehicle before you arrive at the dealership. Having these documents will make car buying go faster. Check it out:
Your driver's license. You should be carrying it with you no matter what, but the dealership needs to see that you're a licensed driver before you drive off in your new car. Make sure it's valid and not expired. You must drive the vehicle off the lot, so the we need to know that you are a legally registered driver. The driver's license can also serve as identification for your check or other form of payment.
Proof of insurance. Before you put the keys in your new car's ignition, you'll need proof of insurance when buying a new car. You can speed up the purchasing process and avoid delays at the dealership by calling your insurance agent beforehand. Ask them how you can prepare to remove your old vehicle and add your new vehicle to your policy. Be sure to bring your current proof of insurance card to the dealer, too. You can call ahead and set up the new insurance policy if you know which car you are buying. Or you can call from the dealership and give your insurance company the new car's vehicle identification number (VIN). Your insurer will fax or email an insurance card to the dealership.
Form of payment. Whether you're using a check, cash, or a loan to make your purchase, you'll want to have your payment ready. If you're getting a loan with the dealership, prepare to be there a while to handle all the relevant paperwork. We suggest going to our website and submit the Finance application beforehand. Here is the link. Be prepared to pay a down payment at the dealership, click here for additional information on "How Much can I Afford"
Recent pay stubs. If you plan on getting a loan through the dealership, we may require you to show proof of your recent employment. Bring a couple of your most recent pay stubs just in case.
Credit score and history. While we will be able to pull your credit score and history, it's always a good plan to check it yourself, review it and bring it with you. If not, no worries we can do it for you.
A list of references. If you don't have great credit and are applying for a loan through the dealership, you might also have to supply a list of references who don't live with you. Have this on hand with the names, business address and contact information of people who can vouch for you.
Trading in Your Car?
If you're going to trade your current vehicle in when you buy your new car, you'll need a little extra paperwork and preparation to make sure everything goes smoothly. Bring these things to make your car buying and trading process easy:
Current certificate of title. The dealership should help you prepare to transfer your car's title to them. If you can't locate your title, contact your local DMV to get a duplicate, but be prepared to pay a fee.
Current vehicle registration. Unless your current car is going to be junked after you trade it, you need to provide the current registration. If not it's OK, you should be able to trade it in with expired vehicle registration.
A clean vehicle. You don't have to get the car washed and detailed, but you'll want to pull out all your personal belongings, so you don't get caught up in the deal and forget something that matters to you. We going to detail it anyways. So, do us a favor and tidy it up a bit.
Service records. Have all service and repair information ready, if helps us to know of the vehicle's previous maintenance beyond the vehicle history report we can pull.
Hope this help and we look forward to helping you in any way we can.
Helpful Links to help you get started:
Finance Application Payment Calculator What's My Car Worth? New Inventory Preowned Inventory Hours and Directions Meet our Staff
Sales: (877) 481-0739 Service: (866) 662-7967 Parts: (866) 822-0315
Baldwin Toyota, 801 S Westwood Blvd, Poplar Bluff, MO 63901
https://www.baldwintoyota.com/
Sales Hours
877-481-0739
| | |
| --- | --- |
| Monday | 8:00 am - 5:00 pm |
| Tuesday | 8:00 am - 5:00 pm |
| Wednesday | 8:00 am - 5:00 pm |
| Thursday | 8:00 am - 5:00 pm |
| Friday | 8:00 am - 5:00 pm |
| Saturday | 8:00 am - 5:00 pm |
| Sunday | Closed |
Sales
Steve Green
Sales
573-785-6484
Lorenzo Sandlin
Sales
573-785-6484